After his poor referee performance in Italy's loss to South Korea in WC 2002, Byron Moreno's life turned upside down. His life got spiralled out of control and ended up in jail. During a cursory search in New York's Kennedy Airport in September 2010, an inspector felt hard objects on the suspect's stomach, back and both legs. Later more thorough examination was conducted and was further revealed that 10 clear plastic bags of approximately six kilograms of heroin were strapped to the man's body.
News of his arrest was viewed as vindication.
Fans in Italy always viewed him as a criminal more than bribed referee. Goalkeeper Gianluigi Buffon exclaimed. "I believe Moreno already had them in 2002, but not in his underwear but in his system."Jokes aside, but when athletes from sports get involved in drug cases it means they're scraping the bottom of the barrel." Buffon wasn't wrong. Moreno's was an act of desperation. He had huge debts which were still unpaid, smuggling heroin was his attempt to clear them.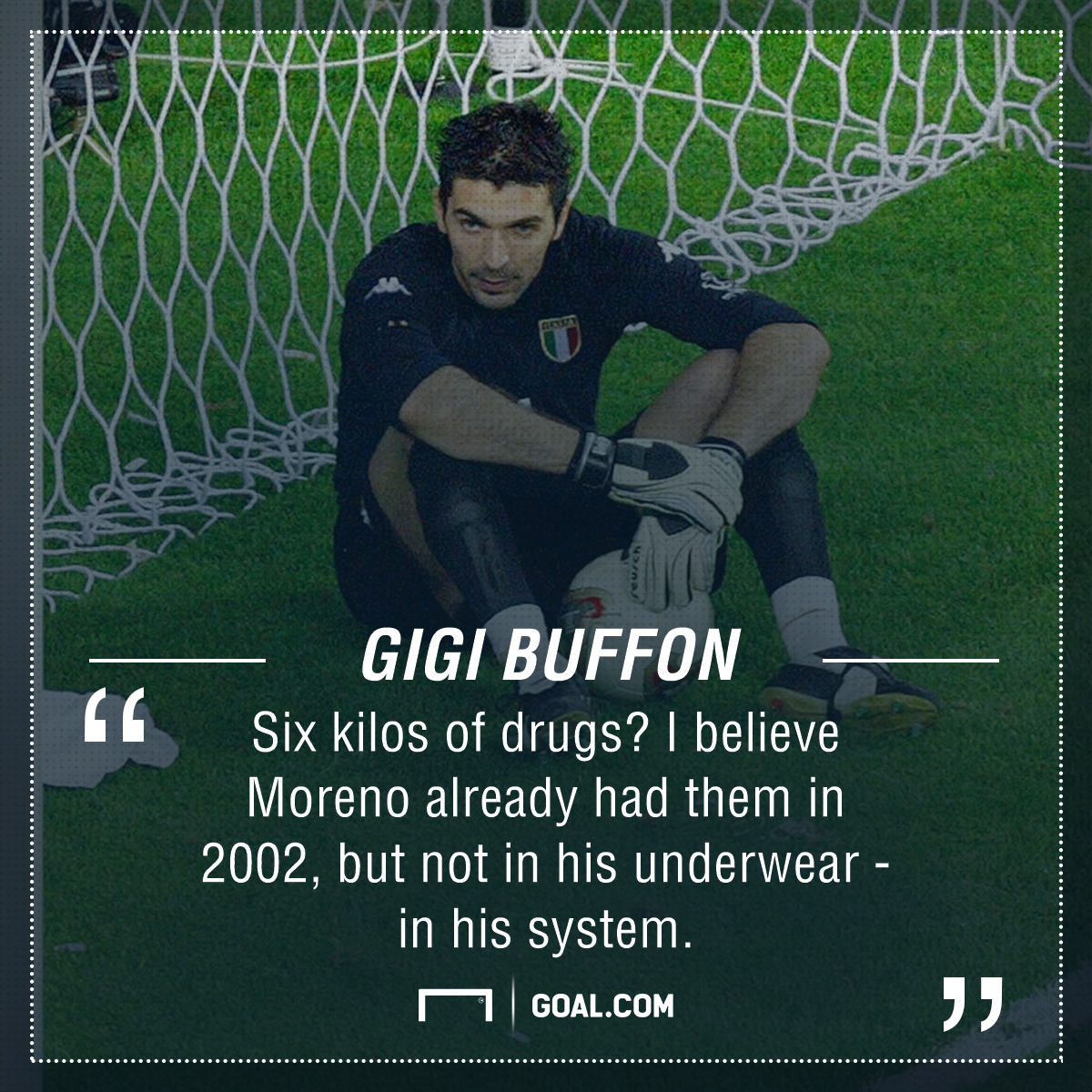 Moreno ignored some rough tackles from the hosts South Korea and awarded them a penalty. When the match had gone to extra-time dismissed Francesco Totti for a second bookable offence, 'diving', after he was taken down in the area. After this, Damiano Tommasi was wrongly flagged offside as he had rounded Lee Woon-Jae to score which should have been the game's decisive, golden goal.
Full-back Christian Panucci said, "He was put in place to eliminate Italy. "He was a bandit. Also, look at the pictures, he is just too fat to referee!," He felt that the Ecuadorian wasn't fit to referee at the highest level in any level.
The EFF, Ecuadorian Football Federation ultimately suspended Moreno for 20 matches ban before even FIFA opened an investigation into the official.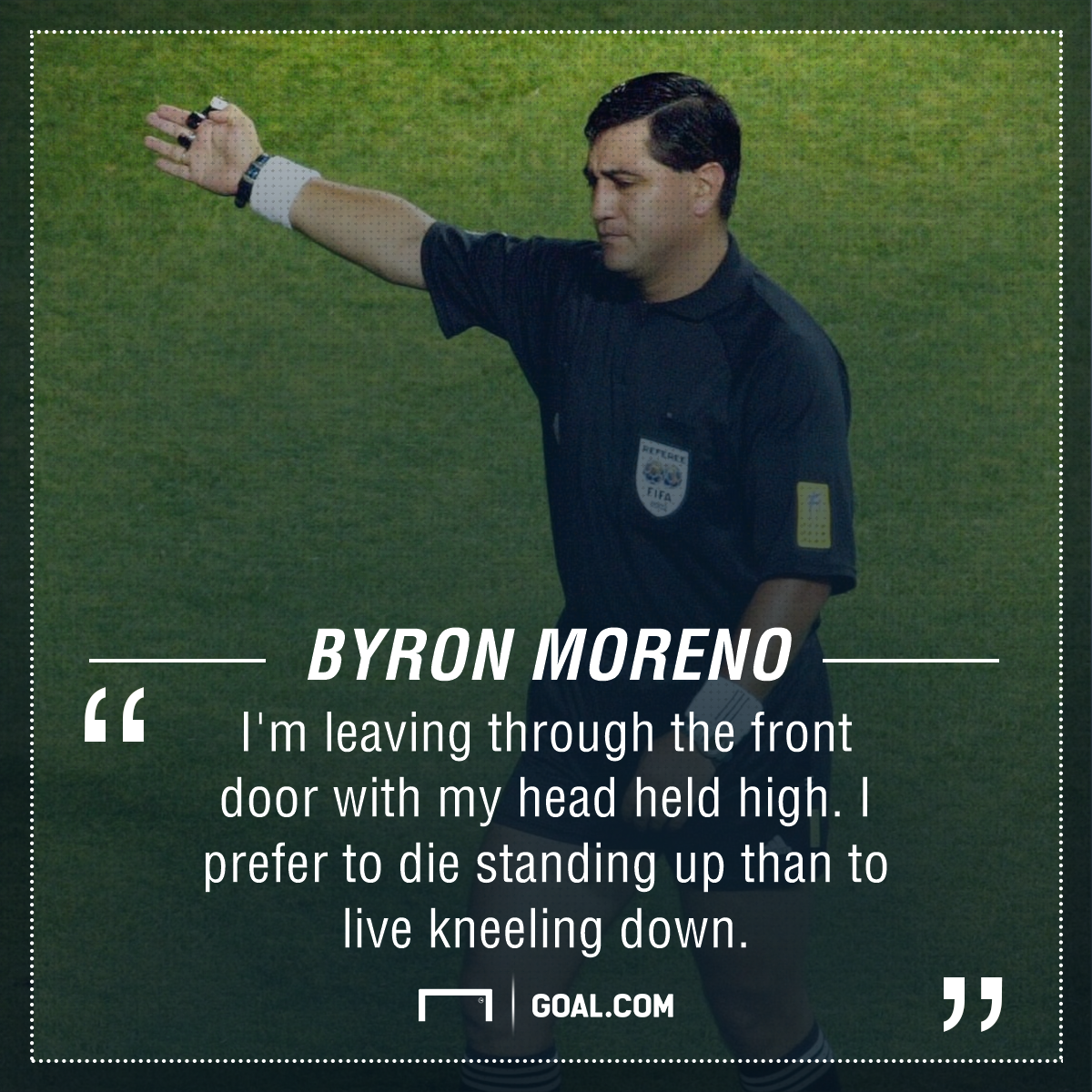 Moreno announced his retirement from football in the summer of 2003, aged 36. "I deserved better marks and I feel that way because I think I've been doing a good job," he insisted. "With these marks, it will be difficult for me to get back my FIFA badge. That's why retiring is my best choice."
---