Deloitte has released the 20th edition of its famous Football Money League, which analyses the highest-earning clubs in the world. Real Madrid topped the table last year but did Barcelona move ahead of their league rivals? Or have Manchester United returned to the summit? Here is the top 20 in full.
Richest football clubs 2017
20. LEICESTER CITY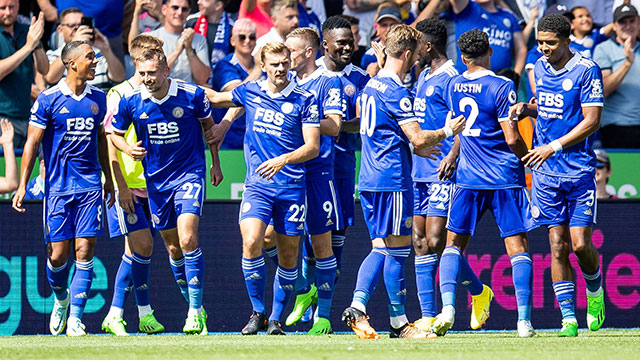 Net worth- £172.1M
A debut appearance in the Football Money League for the Foxes, who stunned the footballing world last year by winning the 2015-16 Premier League. That sensational title triumph played a colossal part in Leicester's 23 percent growth in revenue. The good news is that Claudio Ranieri's men should not only retain their place in the Top 20 but actually climb the rankings as they reap the benefits of Champions League football and the increased Premier League TV rights deal. The Foxes' historic victory sent them hurtling into the top 20 this year — their £172.1 million is five times greater than their 2013/14 season just two years ago.
---
19. INTER MILAN
Net worth- £179.2M
The Nerazzurri maintained their record of featuring in every Football Money League since its inception in 1996-97 primarily due to a €9.5 million increase in commercial revenue. Money-spinning pre-season friendlies and lucrative sponsorship deals played their part but with Inter once again going without European football this term. Their time in the Money League could be coming to an end, though, as rising Premier League revenues threaten to send them tumbling out of the list next year.
---
18. WEST HAM UNITED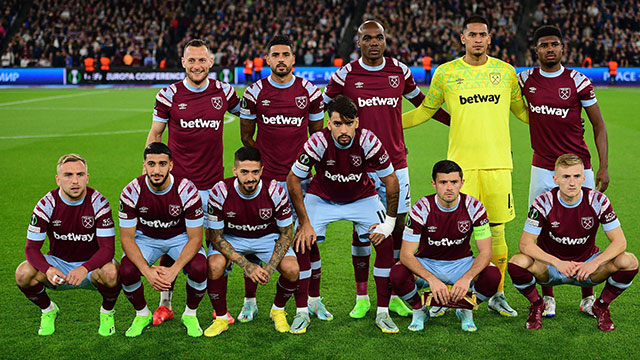 Net worth- £192.3M
Fine form on the field led to big gains off it, as the Hammers' seventh-placed finish in the Premier League and a run to the quarter-finals of the FA Cup contributed to a €31.4m increase in overall revenue. However, a shirt deal with Betway was also crucial, while the move to the London Stadium is set to produce a huge increase in matchday income that will when coupled with the bumper Premier League TV deal, result in West Ham climbing the Football Money League ladder next year.
17. Zenit St Petersburg
Net worth-£196.5M
The only Russian side to have ever featured in the Football Money League, they move up from 18th to 17th this year after seeing their income from broadcast deals almost double, to €40.4m. However, Zenit's place in the top 20 is in serious jeopardy, as no other club in the top 20 makes less money from broadcast and matchday revenue (their average attendance is just 16,813). Consequently, their failure to qualify for the Champions League is going to hit them hard and, more than likely, see their run of three successive appearances in the Football Money League come to an end.
---
16. AC MILAN
Net worth- £214.7M
The Rossoneri have arrested their steady decline in income and consequential slide down the Football Money League rankings, seeing their profits increase from €199.1m to €214.7m, with a run to the Coppa Italia final proving most beneficial. However, another season without Champions League football means that it only seems like a matter of time before Milan drop out of the top 20 for the first time. As well as generating more commercial revenue in Asia, the club's new Chinese owners will also be hoping to attract fans back to the stadium, with matchday revenue presently accounting for just 12% of the club's profits.
---
15. AS ROMA
Net worth-£218.2M
Reaching the Champions League round of 16 played a pivotal role in the Giallorossi recording a 22% increase in overall income, which enabled them to climb above Serie A rivals AC Milan in the Football Money League standings for the first time. Whether Roma can hold onto their best-ever ranking of 15th is uncertain, given the Premier League's rise in economic power. However, there is great potential for further growth, with the club hoping to seen move into a new stadium, which could significantly increase their matchday revenue (13% of overall income). Furthermore, a shirt sponsorship deal – they are presently operating without one – would be a massive boost for their commercial income (16%).
---
14. SCHALKE
Net worth-£224.5M
A model of consistency, the Gelsenkirchen outfit are making their 14th consecutive appearance in the Football Money League – a feat made all the more remarkable by the fact that they went without Champions League football last year. Schalke's success is based on their fantastic support, with the club averaging crowds of 61,076, which earned them €51.2m last year – which is just under double what the likes of Milan and Inter made from matchday revenue. However, a decent Europa League campaign is required if they are have any chance of climbing the Football Money League rankings next year.
---
13. ATLETICO MADRID
Net worth-£228.6M
The Rojiblancos rise three places to 13th after reaching the Champions League final for the second time in three seasons. However, Atletico's ascent is almost entirely down to the introduction of a centralised TV rights deal in La Liga, which saw the capital club's income from broadcast revenue increase by a colossal €53m. Thus, the future is bright for Diego Simeone's side, with the construction of a new stadium meaning that Atletico could soon be in a position to crack the Football Money League top 10.
---
12. TOTTENHAM HOTSPUR
Net Worth-£279.7M
Spurs stay in 12th place but their revenue – like their potential – only continues to grow. Their Premier League title bid ended in disappointment but the third place still represented their best ever finish and that, coupled with a run to the Europa League last 16, saw broadcast income increase to €147.6m. Given matchday revenue is certain to increase in the coming years, with Tottenham set for a temporary move to Wembley before taking up residence at their new 61,000-seater home in 2018, it seems only a matter of time before the North London outfit break into the Football Money League top 10.
---
11. BORUSSIA DORTMUND
Net worth-£283.9M
Just a 1% increase (€3.3m) in overall revenue (€283.9m) for Borussia Dortmund, who last year felt the effects of their failure to qualify for the 2015-16 Champions League, as well as the growth in central distributions by the Bundesliga. BVB's return to Europe's premier competition will boost their coffers but even with their average attendance of 80,760, they are set to be overhauled next year by a Tottenham boosted by Champions League football and the increased Premier League rights money.
---
10. Juventus
Net worth-£341.1M
The Bianconeri suffered a dip in broadcast and matchday revenue last year, with their failure to match the previous season's run to the Champions League final the major contributing factor. However, the Old Lady still enjoyed a 5% growth in overall revenue thanks to a lucrative new kit deal with adidas and the extension of their shirt sponsorship agreement with Jeep. Given Juve are already through to the last 16 of this season's Champions League and on course for a sixth consecutive Scudetto, they should hold onto their top 10 next year.
---
9. Liverpool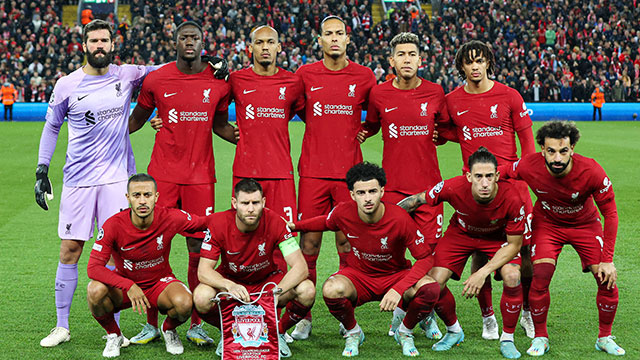 Net worth-£403.8M
Despite their ongoing absence from the Champions League, the Reds remain one of Europe's elite money-makers. Last season's run to the Europa League final certainly helped them hold onto the ninth place for the third consecutive year, particularly as Anfield was operating at a reduced capacity due to the expansion of the Main Stand. With the ground now operating at a full capacity, and broadcast revenue set to increase due to the massive Premier League rights deal, Liverpool could soon be in a position to climb the Football Money League table – particularly if they can secure a return to the Champions League this term.
---
8. Chelsea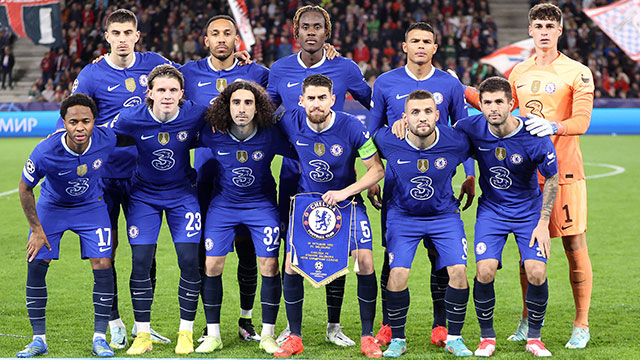 Net worth-£447.4M
Despite a dismal defense of their Premier League title, the Blues still managed to generate €191.1m from broadcast revenue, largely because of their run to the last 16 of the Champions League. However, their failure to qualify for this season's tournament means that they could be overhauled by Liverpool in next year's Football Money League. The imminent expansion of Stamford Bridge, though, will mean an increase in matchday revenue that will ensure Chelsea remain a fixture in the top 10.
---
7. Arsenal
Net worth-

£

468.5M

The perennial Champions League qualifiers remain in the seventh spot after another massive year in terms of matchday revenue, with only Manchester United making more than their grand total of €133.6m. However, even though Arsenal also rank highly in the broadcast revenue stakes – fifth, with €192m – the Gunners must make more money from commercial deals if they are to have any chance of moving into the top five.
---
6. PARIS SAINT-GERMAIN
Net worth-£520.9M
The French champions saw their overall revenue rise by 8% (€40.1m) thanks to an increase in matchday revenue created by a ticket price hike and the expansion of their hospitality seats. However, while PSG continues to make millions from commercial pursuits (€305.3m – to be precise – the third highest in the Football Money League), qualification for the Champions League is no longer guaranteed due to the rise of Monaco and Nice. Furthermore, their failure to make the top five for the first time since 2011-12 suggests that they are losing, rather than gaining, ground on the likes of Real Madrid and Barcelona, both on and off the field.
5. Manchester City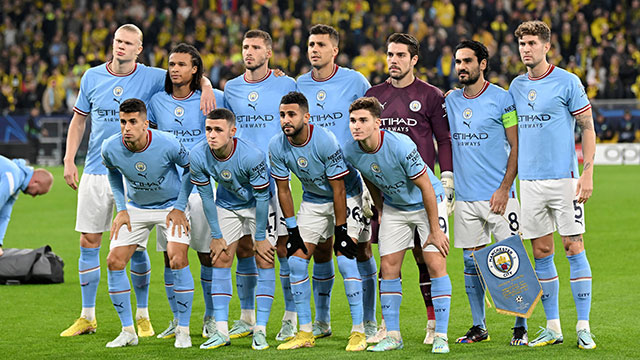 Net worth-£524.9M
The Abu Dbabi-backed club break into the Money Football League top five for the first time – and it was all down to their best ever Champions League showing, with City reaching the semi-finals, a feat that contributed significantly to broadcast revenue of €215.8m. That figure is only likely to grow next year thanks to the bumper Premier League rights deal, meaning they are well placed to retain their top-five berth. However, their medium-term prospects of climbing any higher would be rocked by failing to qualify for next season's Champions League.
4. BAYERN MUNICH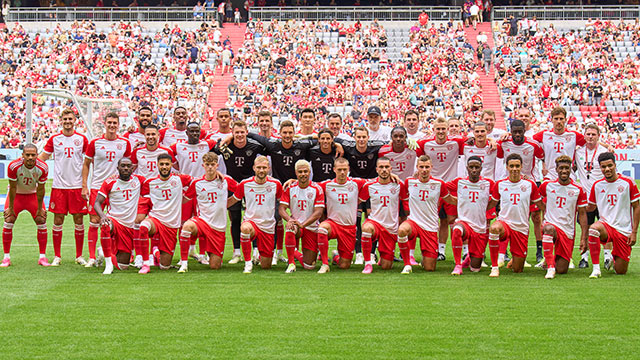 Net worth-£592M
Another big year for the Bavarians, who recorded a double on the field last season and recorded a massive 25% increase in overall income off it. Bayern benefited from an increase in their share of Bundesliga TV money and the renegotiation of existing commercial deals, while they ranked fifth in terms of matchday revenue, with €101.8m. Despite their consistency in the Champions League – three successive semi-final appearances – which has helped them move from fifth to fourth in the Football Money League, the Germans are unlikely to soon be in a position to climb any higher, given the financial might of those immediately above them.
3. Real Madrid
Net worth-£620.1M
Real's reign is over, with the Spaniards dropping to third place after 11 consecutive years occupying top spot in the Football Money League. Their Champions League triumph contributed to a 7% rise in overall income, with nobody earning more money from matchday revenue last year than Madrid (€129m). Their commercial coffers were also boosted by lucrative pre-season tours and their new deal with kit manufacturer adidas, which is reportedly worth more than €1 billion, will fund a strong bid for a swift return to top spot next year.
2. FC Barcelona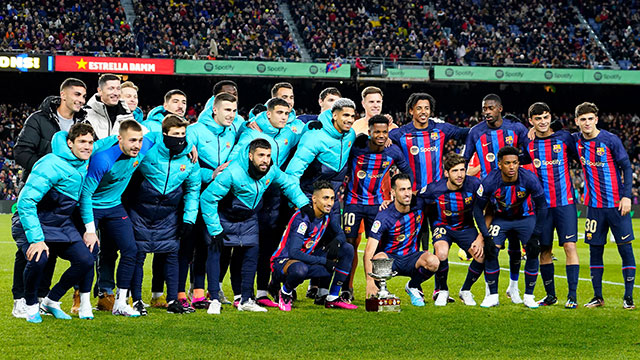 Net worth-£620.2M
The Catalans hold on to 2nd spot in the Football Money League standings, with even Bruce Springsteen contributing to their €59.4m increase in profits. Indeed, the use of Camp Nou for two concerts by 'The Boss', coupled with the hosting of rugby's Top 14 final, earned Barca €8m alone. Of greater significance, though, were the increase in matchday revenue (up to €121m – the fourth best in the world) and a number of new, improved commercial deals. Even greater growth is anticipated this year, meaning the Blaugrana could challenge for top spot in 2018.
1. Manchester United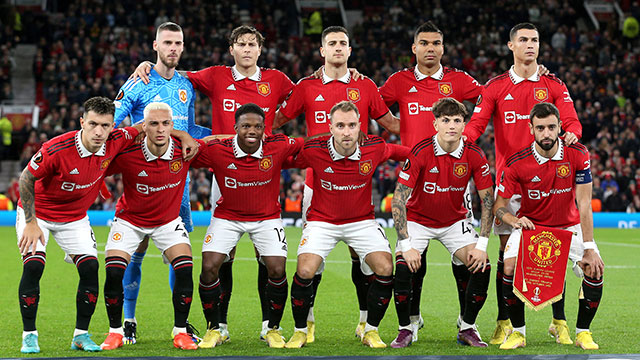 Net worth-£689M
Despite disappointing performances on the field, particularly in European competition, the Red Devils remain a commercial colossus, having earned a mammoth €363.8m in sponsorship deals last year. United also took top spot in matchday revenue, with their average league match attendance contributing to a grand total of €137.5m. This is the first time that United have claimed top spot in the Football Money League since 2003-04 but, even though they are without being in Champions League football, their latest economic forecasts suggest that they have every chance of being No.1 again next year.