As International football is soon going to be back again, Here's a list of Top 10 Active Scorers in International Football 2017.
With 75 international goals, Cristiano Ronaldo is the highest active goal scorer in the world. Messi is on second place with 17 goals behind from Ronaldo, 58 international goals for Argentina.
Cristiano Ronaldo has now increased his goal ratio to 78 goals.
---
Neymar's statistics are impressive.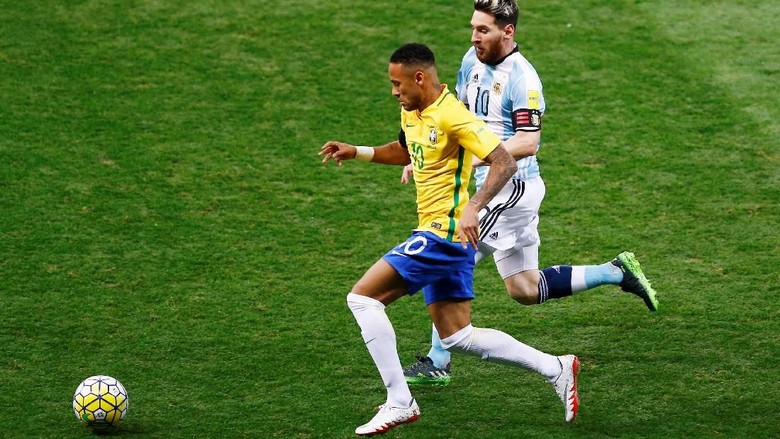 Neymar's statistics at his age are absolutely ridiculous. He is surely going to be Brazil's top scorer for a long time before he retires. Definitely it wouldn't be surprising if Neymar surpasses Messi's record. he has played less games and is only 6 goals behind.
---
Rise of Sunil Chetri and the blue tigers.
In case you don't know India has certainly been impressing everyone in International football. Indian team, also known as "The blue tigers" have jumped from 166th position to 97th position in just 1 year. This is their best every rank since Fifa rankings was introduced. India's captain Sunil Chetri has played an important role in India's recent winning form which is 9 games win streak.
---
Suarez in soon.
Also I'm pretty sure sooner or later Luis Suarez would be overtaking Shinji Okazaki's position in this upcoming International matches. He is only 3 goals behind with 47 goals in 91 matches while Okazaki has 50 goals in 108 matches for Japan.
Please note that this is a list of highest "ACTIVE" goalscorers in 2017.
---