Today we take a look at some of the hottest Wags in football. The list is random so don't take the numbering as hotness meter. We tried to dig up a few sites to get this information which might or might not be accurate. But one thing is for sure, These women are HOT.
Top 20 Hottest Football Wags
#1. Pilar Rubio (Sergio Ramos)
In September 2012, Sergio Ramos declared his relationship with Pilar Rubio which was confirmed by both in the FIFA Ballon d'Or Gala. On November 12, 2013, the presenter announced through social networks that she was expecting her first child with her partner,  Their son, Sergio, was born on May 6, 2014. Their son, Sergio, was born on May 6, 2014. Their second baby boy, Marco, was born on November 14, 2015. She won the award for the best television reporter with Premio Joven 2007. In 2008 and 2009 she was chosen as the sexiest woman in the world by the Spanish edition of the FHM magazine.
---
#2. Sam Cooke (Chris Smalling Girlfriend)
Sam Cooke was born on 19 November 1985). She is an English glamour model and Page 3 girl from Manchester. Cooke has appeared in numerous British "lads' mags", including FHM, FRONT, Maxim, Loaded, Zoo and Nuts in the UK, as well as on several covers around the world. She is most famous for being a Page 3 girl in The Sun. She was the winner of the newspaper's annual Page 3 Idol competition in 2006. Cooke has also appeared in the Hot Shots Calendar.
---
 #3. Lena (Julian Draxler Girlfriend)
Lena Stiffel is the girlfriend of the young German player Julian Draxler. She is a year younger than Julian. They both attended the same school actually met while they were in the fifth grade, they have been an item for about three years. The youngsters don't live together but they do enjoy vacationing together and she is often seen at the stadium where his team plays, she is definitely the supportive type.
---
#4. Lorena Bernal (Mikel Arteta Wife)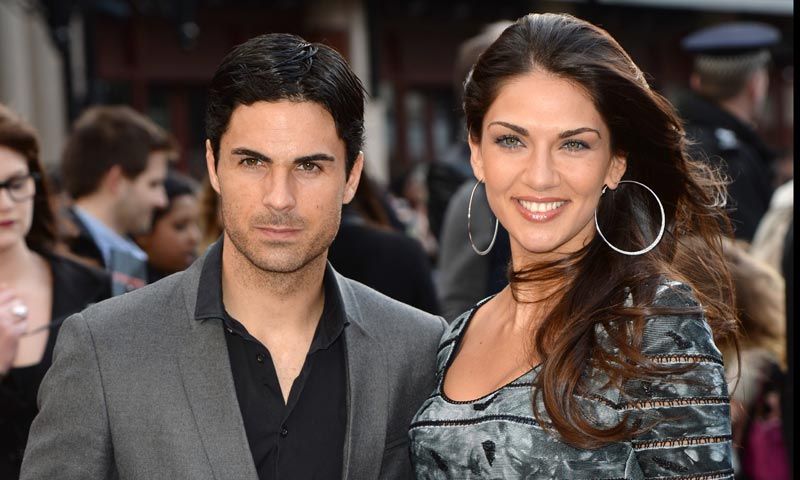 Lorena Bernal is married to Spanish footballer Mikel Arteta, the former captain of the Premier League football club, Arsenal, and now assistant coach of the Premier League football club, Manchester City. The couple had their first child, Gabriel, in 2009, and their second child, Daniel, in 2012, and Oliver in 2015. She worked as a model since the age of 7 and started with drama classes at the age of 13. She was Miss Spain 1999 at the age of 17 and could not represent the country in Miss Universe due to her age.
---
#5. Mazda Magui (Mamadou Sakho wife)
Sakho is also a top human being as the Frenchman does a lot of charity work, especially for underprivileged kids in Africa. Sakho married gorgeous model Mazda Magui in 2012. Mazda is drop dead gorgeous. This beautiful wife of Sakho is a fan of Indian Bollywood movies and especially the extravaganza of Bollywood weddings those are depicted on screen. Mazda loves to wear Indian ethnic sarees and made Indian ethnic menswear for Sakho.
---
#6. Helen Flanagan (Scott Sinclair's wife)
Apart from being Aston Villa footballer, Scott Sinclair's partner, Helen is an English actor, television personality and model. Helen is not only smoking hot, she is a fine actor too, being nominated a few times for British soap awards.
---
#7. Ana Ivanovic (Bastian Schweinsteiger girlfriend)
He has been snapped a couple of times, carrying Ivanovic's tennis bag back to the car, and was rewarded with a kiss from his Grand Slam winning girlfriend. The pair has been an item since September 2014, and seem as close as ever in these shots.
---
#8. Anara Atanes ( Samir Nasri's girlfriend)
Anara is no stranger to footballers and started dating former Arsenal star Freddie Ljungberg in 2008. She has also been linked to former Premier League stars Darren Bent, Kieran Richardson and Jermaine Pennant. But don't call her a Wag. She said at the time: "I don't really like the term Wag. It is very stereotypical. "I earn my own money. I have a great time but I am not a Wag."
---
#9. Polly Pearce (Thomas Vermaelen girlfriend)
Polly is the girlfriend of Thomas Vermaelen of FC Barcelona. This green-eyed, stunning brunette is known to fiercely guard her privacy against paparazzi and you will find very little of her in the news media.
---
#10. Georgina Rodriguez (Cristiano Ronaldo)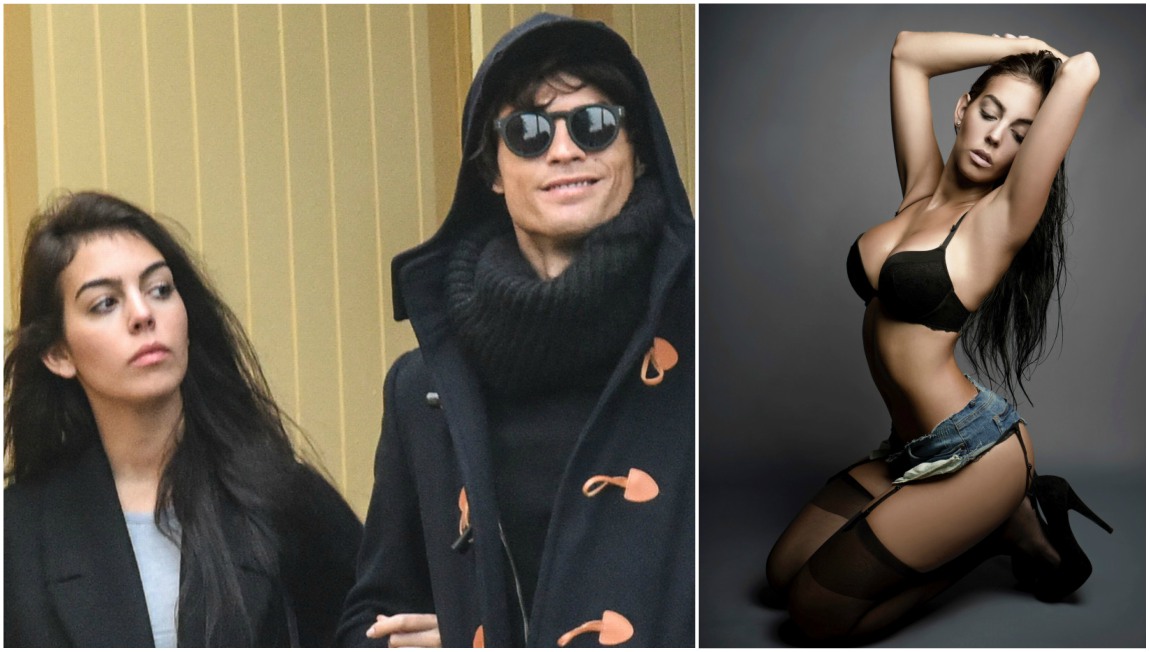 Georgina Rodriguez has been hitting the headlines since it was revealed she was Cristiano Ronaldo's new girlfriend. Before becoming Ronaldo's girlfriend, Rodriguez worked at a Gucci store in the Spanish capital of Madrid. It's believed the Spanish beauty caught the eye of Cristiano Ronaldo in the VIP area of a Dolce & Gabbana event.
---
#11. Ann Kathrin Brömmel (Mario Gotze Girlfriend)
Germany's Mario Götze is one lucky, lucky man. As the World Cup wonder boy and his girlfriend Ann Kathrin Brommel shared a kiss at the side the of the pitch after he scored the winning goal against Argentina, we were all left wondering who the caramel-hued beauty was. And now, looking at these pictures, we know one thing at least – that she's a smoking hot model.
---
#12. Edurne (David De Gea)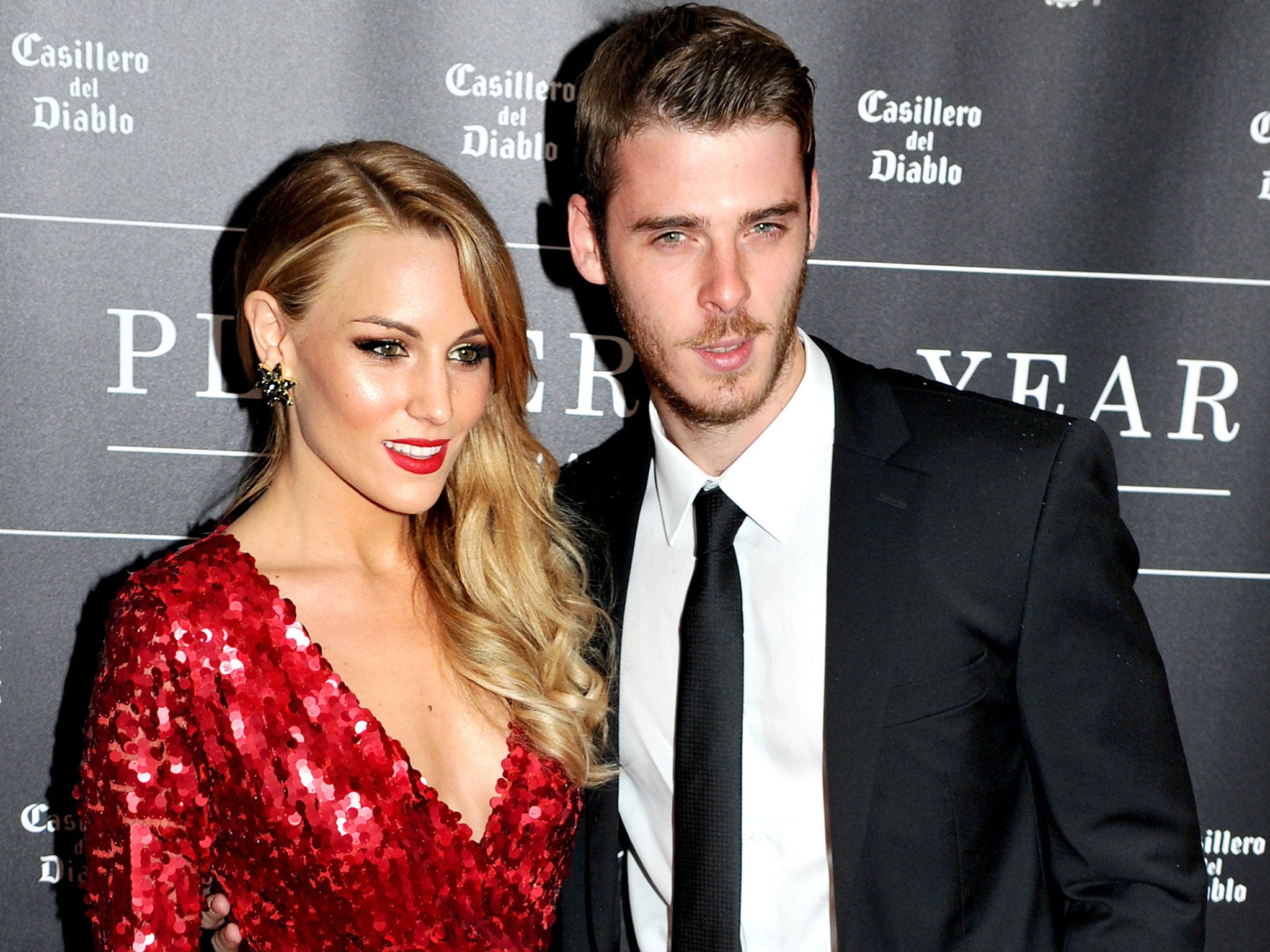 David De Gea is in stunning form this season with Manchester United and off the pitch he is not doing bad either. His girlfriend Edurne is a Spanish pop star although 5 year older than him but they have been getting along pretty well.
---
#13. Melissa Satta (Kevin Prince Boateng)

Melissa Satta has dated quite a few footballers in her time and recently she has been dating Ghana international Kevin Prince Boateng. She was part of the world cup body paint campaign for Sports Illustrated a few years back.
---
#14. Izabel Andrijanic (Mateo Kovacic)
This 20-year-old Croatian blonde of Swiss roots is probably the youngest wag in this list. Recently got married to Kovacic. She has put her Economics studies on hold to start a career as a model, and there is no wonder she will have plenty of success. She met Kovacic in a church when they were much younger and have been together since.
---
#15. Sara Carbonero (Iker Casillas)
The infamous woman who became a sensation during the 2010 World Cup campaign, when goalkeeper Iker Casillas kissed her during an interview, she was often called 'Tomb Raider' because of her resemblance with Angelina Jolie. Damn, she is hot.
---
#16. Michela Quattrociocche (Alberto Aquilani)
The 28-year-old actress is a famous face in her homeland for starring in the film Sorry If I Love You. And she has wheeled out some corny lines when it comes to talking about her relationship with Aquilani. Alberto is the most important love story in my life,' she said. 'Ours is a connection like one in a film. 'I dream of marrying him one day. Ours is a love that gives your cramps in the stomach.
---
#17. Amra Silajdzic (Eden Dzeko)
Amra and Edin are together since 2012. She already had a child from her former marriage. A daughter named Sophia who is born in 2003. Edin and Amra became parents last year. Again a daughter and her name is Una.
---
#18. Alex Gerrard (Steven Gerrard)

Steven Gerrard met Alex through his friends and he did not wait too long before he proposed and married this hot English chick, they have been together for a while and have three kids.
---
#19. Lena Gercke (Sami Khedira)
Khedira and his gorgeous blonde with her almost perfect smile for years were regarded as 'Germany's Beckhams'. He as a top footballer, who made his mark with Real Madrid, Juventus, and the German national team, she as a top model and TV-star. Lena Gercke won the first edition of Germany's Next Top Model in 2006, after which her career had a lightning start.
---
#20. Abbey Clancy (Peter Crouch)

Peter Crouch has changed clubs like old underwear but once he scored off the pitch with Abbey Clancy he then hanged to it, both are married now and expecting their second child.
---